Plenary speakers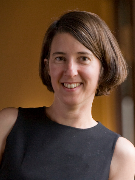 Heather Hill (Harvard University, USA)
Heather C. Hill is a professor in education at the Harvard Graduate School of Education (HGSE). Her primary work focuses on teacher and teaching quality, and the effects of policies aimed at improving both. She is also known for developing instruments for measuring teachers' mathematical knowledge for teaching (MKT) and the mathematical quality of instruction (MQI) within classrooms.
Areas of Expertise:
Achievement Issues
Mathematics Education
Policy Analysis and Evaluation
Teaching and Learning
---

Johannes König (Universitaet zu Koeln, Germany)
Research on Teachers and Teacher Education
Measurement of Competencies, Large Scale Assessment
Pedagogical Knowledge
Pedagogical Beliefs
International-Comparative Evaluation of Teacher Education
School Research
School and Classroom Climate
School Effects
Non-cognitive Characteristics of Students
Mastering of Developmental Tasks
---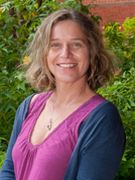 Nicole Kersting (The University of Arizona, USA)
Research
Teacher Evaluations
Teaching Quality
Mathematic Learning
Sociocultural Studies

---

Oh Nam Kwon (Seoul National University, South Korea)
Research on Teachers and Teacher Education
Mathematic Teacher Education
Teaching Methodology
Curriculum Development
Teachers Employment Tests

---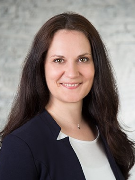 Kathleen Stürmer (Eberhard Karls Universitaet Tuebingen, Germany)
Her research focuses in particular on linking the research to teaching effectiveness with the research for professional learning in and for the teaching profession. She works on issues of conceptualization, measurement, development and promotion of various aspects of teacher competence with a special emphasis on the development of new multimedia tools and survey methods for teacher training.

---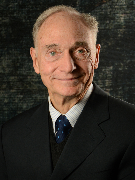 Richard Shavelson (Stanford University, USA)
His current work focuses on the design of assessments and assessment systems that measure college students learning, both their development of competence/ achievement and so-called "soft-skills" such as perspective taking. He co-created the Collegiate Learning Assessment with Steve Klein and built statistical models for estimating value added for the CLA and other college-level assessments. This work is summarized in Measuring College Student Learning: Accountability in a New Era (2010, Stanford University Press) and in recent papers on the measurement and statistical modeling of competence.
Current Research
Assessment of learning in higher education (including the Collegiate Learning Assessment)
accountability in higher education
higher education
---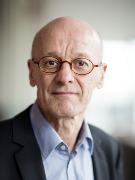 Theo Wubbels (Universiteit Utrecht, The Netherlands)
Besides the regular activities as a professor Wubbels participates in several national committees on education, pedagogy and quality assurance in teaching in higher education. He is a.o. president of the Dutch Programme Council for Educational Research, President of the European Educational Research Association (EERA) end council member of the World Educational Research Association (WERA). For the Netherlands Association of Universities he is the program leader for improvement of teacher education.
Research
teacher-student relationship
effective teaching
learning environments
teacher education
---

Claire Wyatt-Smith (Australian Catholic University, Australia)
Wyatt-Smith, Claire is the Director of the Learning Sciences Institute Australia at Australian Catholic University and Professor of Educational Assessment and Literacy. She is currently leading a large scale Australian study involving 14 universities with the focus on the design and implementation of a Graduate Teacher Performance Assessment. Her research focuses primarily on classroom assessment and teachers' work, and more specifically, professional judgment, standards and moderation. Her publications address teachers' assessment identities; large-scale standardised testing and its impact on learning; assessment adaptions for students with disabilities, and assessment and new technologies.
Research
Assessment and learning analytics
Assessment standards
Human judgment and moderation practice
Language and literacy education
Digital assessment
---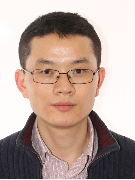 Xinrong Yang (Southwest University, China/Universitaet Hamburg, Germany)
Research
Teaching and Learning
Curriculum Development
---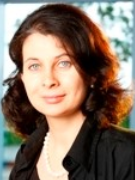 Olga Zlatkin-Troitschanskaia (Johannes Gutenberg-Universitaet Mainz, Germany)
Research
Modeling and Measurement of Competencies in Higher Education
Evidence-based actions within the multilevel system of schools – requirements, processes, and effects
Efficiency of company training programs